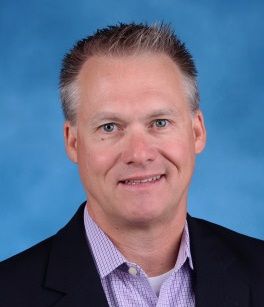 At its April 2 meeting, the Board of Directors of the Denton High School Family Assistance Foundation formally expanded its size and continued its tradition of including the current Denton High School Principal as a member. The Board voted to increase its size from twelve to fourteen and elected Joel Hays, DHS '84 and recent appointment to the DHS top job, to take a seat alongside former Principal Dan Ford, Ed.D, who now holds a position with the Denton Independent School District administration.
"We are very excited to add Joel to the Board, and look forward to him helping us to continue our growth and outreach to the Denton High School Family throughout his leadership of the school," said Rudy Rodriguez, Jr. (DHS '83), President of the Foundation. "We are just as excited that Dan Ford is sticking around, as he has been an invaluable friend and resource to all of us as we have established ourselves in the community."
The Board also made final plans for the April 7 EGGS-ibition 2 charity art auction being presented by Artists Enclave of Denton County, as well as for the Foundation's April 28 Third Annual Charity Golf Tournament. For details, go to http://dentonhighcares.com/news-events/event-calendar.html.