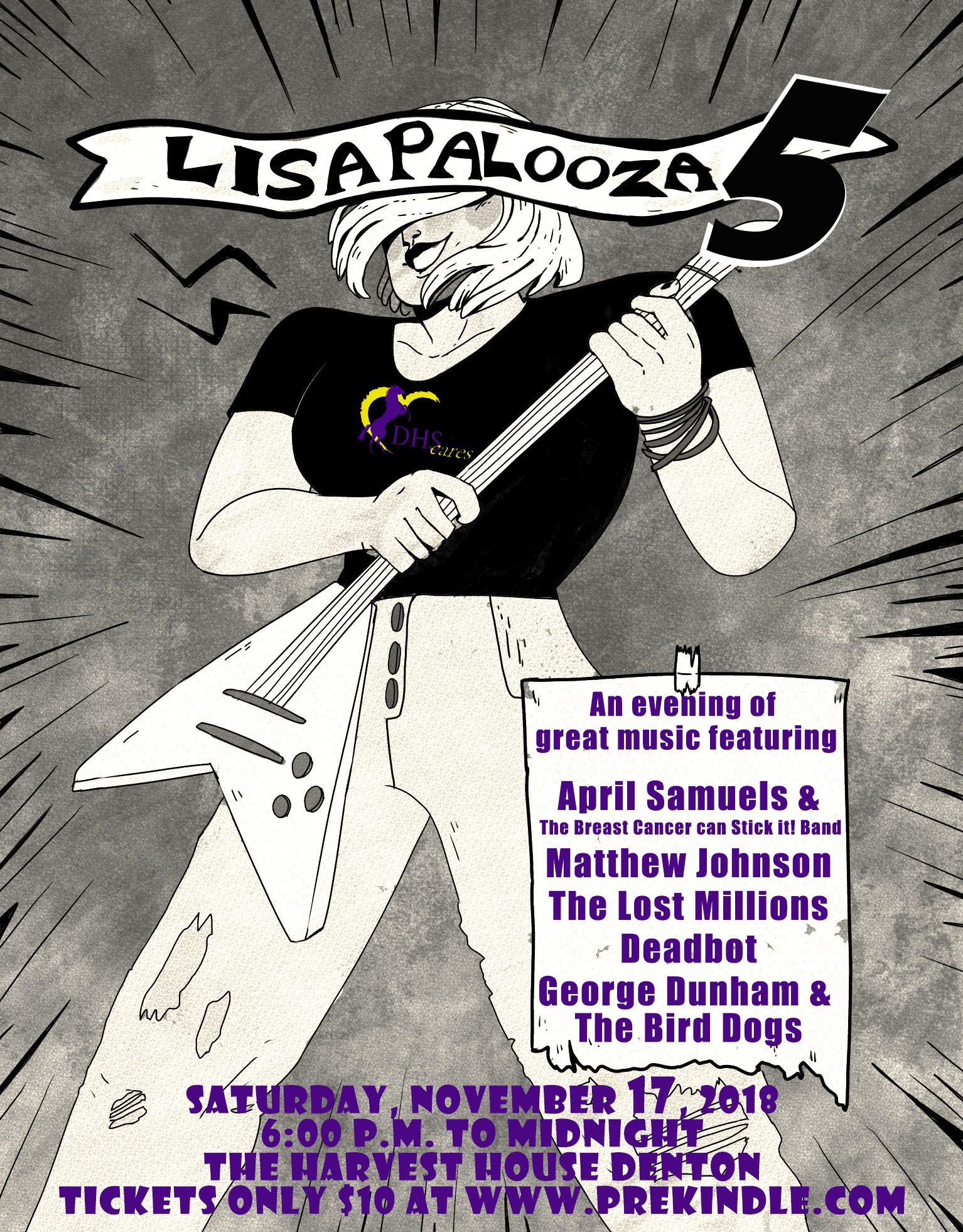 The Denton High School Family Assistance Foundation announced on November 1, 2018 that it had awarded a $2,000 scholarship - the Foundation's first - to a Denton High School art student who submitted the winning poster design for the group's November 17 music festival and fundraiser, Lisapalooza 5.
After a three-day vote conducted on its Facebook group page (https://www.facebook.com/groups/dentonhighcares/), the winning design was selected and sent for printing and distribution. The winner will be honored at the November 17 event and along with other DHS scholarship winners at the end of the school year.
"We are very excited to be able to contribute to the education of this wonderful artist, and we look forward to seeing great things from her as she progresses through college," said Rudy Rodriguez, Jr. '83, President of Denton High Cares. He continued, "We appreciate DHS Art teacher James Rosin for helping us facilitate this contest and for all the help he has given us - not only this year, but throughout the four-year history of the Foundation."
Lisapalooza 5 will feature five musical acts from throughout Texas, including Matthew Johnson ('82), April Samuels and The Breast Cancer Can Stick It! Band, The Lost Millions (of Austin, Texas), Deadbot (including Craig Dodson '83), and George Dunham (of Sportsradio 1310 The Ticket) & The Bird Dogs. Tickets are on sale at https://www.prekindle.com/event/52396-lisapalooza-5-denton. 
All proceeds of the event will support the mission of the Denton High School Family Assistance Foundation, which is to provide financial assistance to current and former members of the Denton High School Family (students, faculty, and staff) in times of sudden and severe financial crisis.