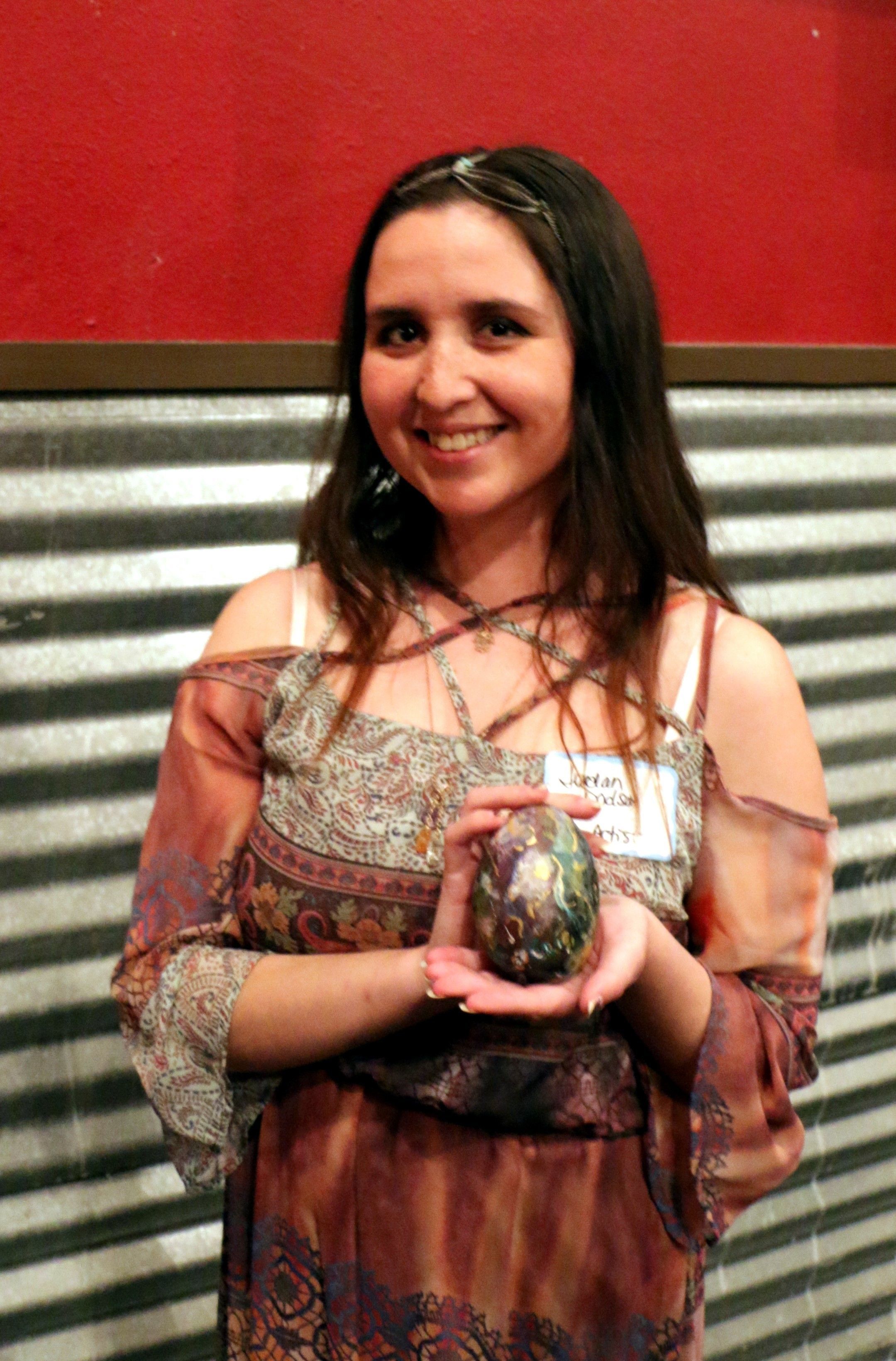 The Denton High Cares family is reeling today from the news that Board members Craig and Tiffanie Dodson's oldest daughter Jordan died in a terrible car accident on the morning of May 23, 2021. We are devastated by this news and our heart breaks for the Dodson family. Those of us who have had the privilege to meet and know Jordan over the years know that she was a kind, loving, funny, warm, dear person who repeatedly overcame incredible health challenges yet somehow always managed to maintain a positive, life-affirming attitude toward everyone and everything. She was a light in the world, and we are all the worse for her loss.
Jordan was a regular at Denton High Cares events, and showcased her prodigious artistic talents by painting ceramic eggs that the Foundation sold at its annual Eggs-ibition events. She had a sensitive and perceptive eye, and her egg was a hit every year.
We will share details of Jordan's arrangements as soon as we learn of them. In the meantime, we would ask that if you are able, please donate to the GoFundMe fund that was established to benefit the Dodsons, which is at https://gofund.me/00069a75.
We also ask that everyone who reads this post spend a moment in prayer or reflection for the Dodsons, who besides being two of the biggest contributors to this Foundation since its founding in 2014, are two of the best human beings there are. If you have attended an event that we have hosted, Craig planned it. If you have received a grant from the Foundation, Tiffanie and her committee reviewed and approved your application. They are tireless in their commitment to this Foundation and their love for the Denton High School family. They are our hearts. Let us all give to them as they have given to us.
May God bless Craig, Tiffanie, Jake, Jillian, and the entire Dodson and Rebecek families, and may our dear Jordan rest in eternal peace.