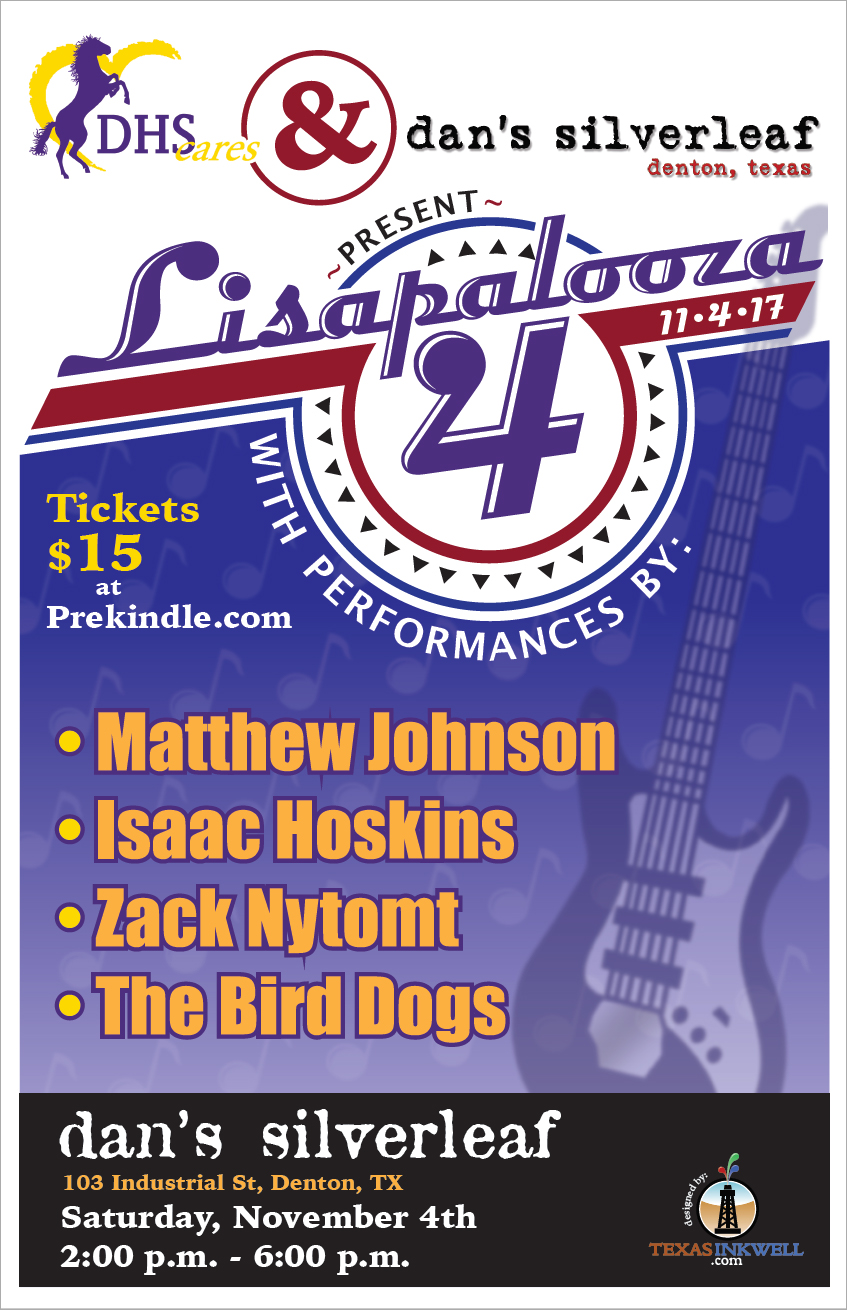 Join Denton High Cares for our fourth annual musical tribute and celebration of the memory of our friend and inspiration, Dr. Lisa L. Rollins. The following outstanding, talented acts have agreed to perform:
- Matthew Johnson (DHS '82)
- Isaac Hoskins
- Zack Nytomt
- The Bird Dogs (featuring KTCK's George Dunham)
In addition, the event will feature a live auction and a raffle, both of which will be stocked with awesome items to bid on or win!
Join us for a fun-filled afternoon of music and laughter, all for a great cause!