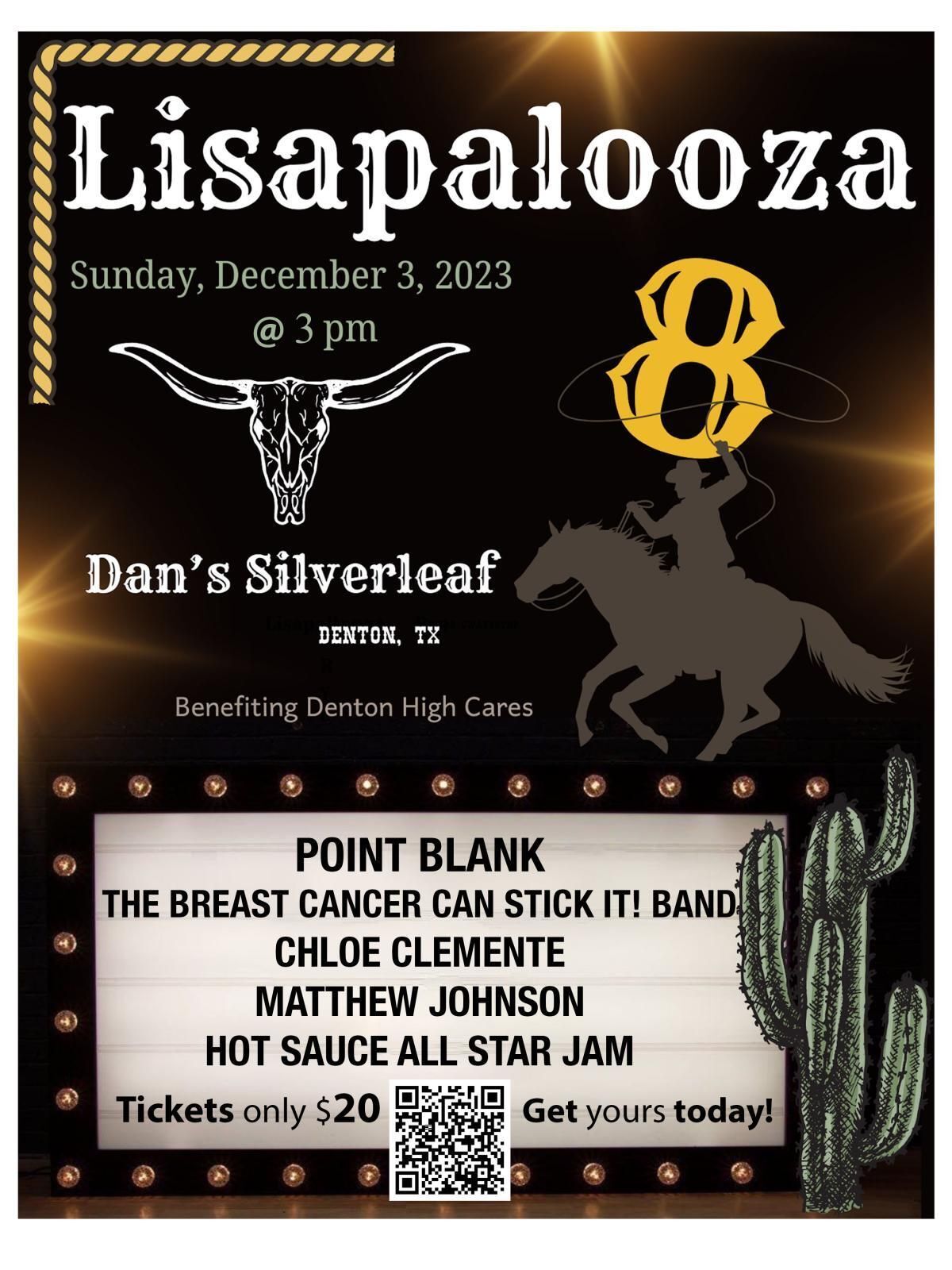 Mark you calendar for Lisapalooza 8: Sunday, December 3 at Dan's Silverleaf (103 Industrial Street, Denton, TX).
Join Denton High Cares for our signature event: LISAPALOOZA! Enjoy awesome performances by great musical acts! Featuring the legendary Point Blank in what will be a mind-blowing show, and supported by Lisapalooza mainstays the Breast Cancer Can Stick It! Band, Chloe Clemente, and Matthew Johnson - PLUS the rocking Hot Sauce All Star Jam, featuring members of Point Blank, Great White, and the Molly Maguires!
Doors open at 3:00, show starts at 3:30.
All proceeds of the show will support the mission of the Denton High School Family Assistance Foundation.