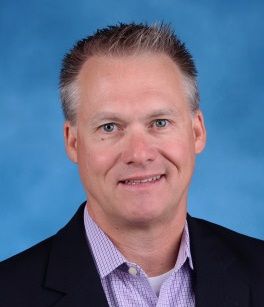 We're pleased to welcome Joel Hays as the new Principal of Denton High School, succeeding our great friend Dan Ford after Dan's promotion to the Denton ISD administration. Joel is a 1984 graduate of the high school; it's pretty exciting to have a fellow member of the Denton High School Family assume the leadership of our beloved school! As Principal, Joel will take a seat on our Board of Directors at our next regular meeting. (And thankfully, Dan has agreed to stay on-we wouldn't know what to do without him!).
Join us in congratulating our new Principal and wishing him the best as he begins his service to the next generation of Broncos!
For more information about Joel, see http://www.dentonisd.org/site/default.aspx?PageType=3&DomainID=1&ModuleInstanceID=15910&ViewID=047E6BE3-6D87-4130-8424-D8E4E9ED6C2A&RenderLoc=0&FlexDataID=130804&PageID=1&GroupByField=DisplayDate&GroupYear=2017&GroupMonth=3&Tag=.