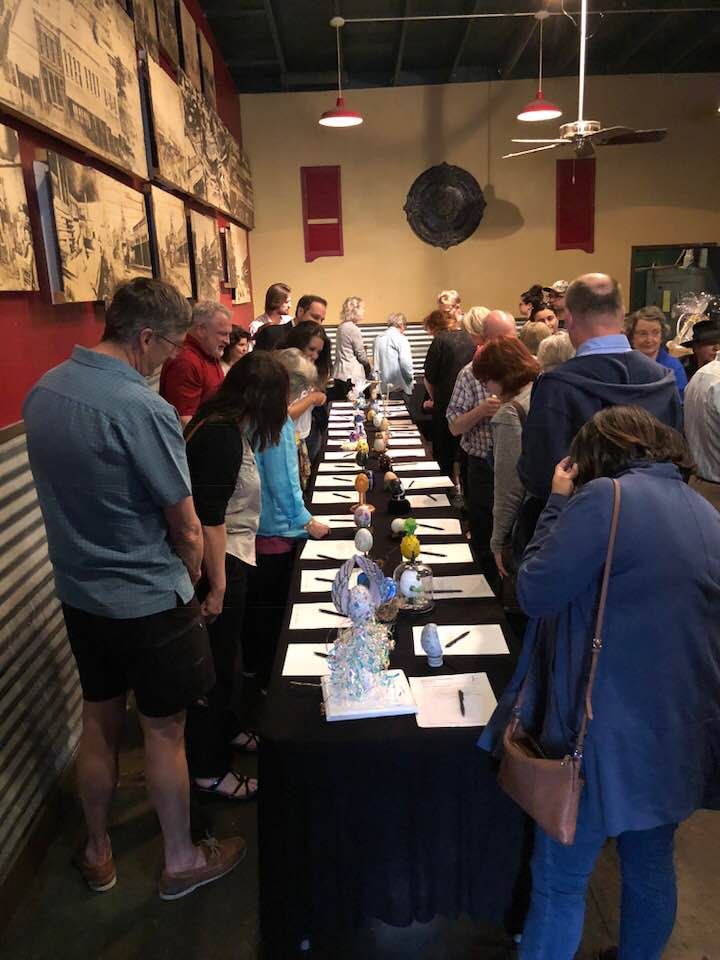 On March 23, 2018, the Artists Enclave of Denton County presented "EGGS-ibition 3: This Time it's VIPersonal," which brought together Denton area artists and members of the community to support the mission of the Denton High School Family Assistance Foundation ("Denton High Cares"). Hosted by longtime Foundation supporter Agua Dulce Mexican Kitchen and featuring over 40 ceramic eggs presented beautifully, creatively, and even humorously, the event was a smashing success, as each piece of fantastic art was auctioned by the end of the night.
The brainchild of Susan Carol Davis and Randall Good of Artists Enclave, EGGS-ibition is special to Denton High Cares, as the event has kicked off the Foundation's event year annually since 2016. We are so grateful to Artists Enclave for its continuing support, and we are already excited about EGGS-ibition 4!
For more photos of our wonderful evening, visit our photo gallery.
And remember: reserve your spot now at the Carrico/Collins Memorial Golf Classic on April 20! For information and to sign up, visit www.planmygolfevent.com/31481-CarricoCollinsClassic.