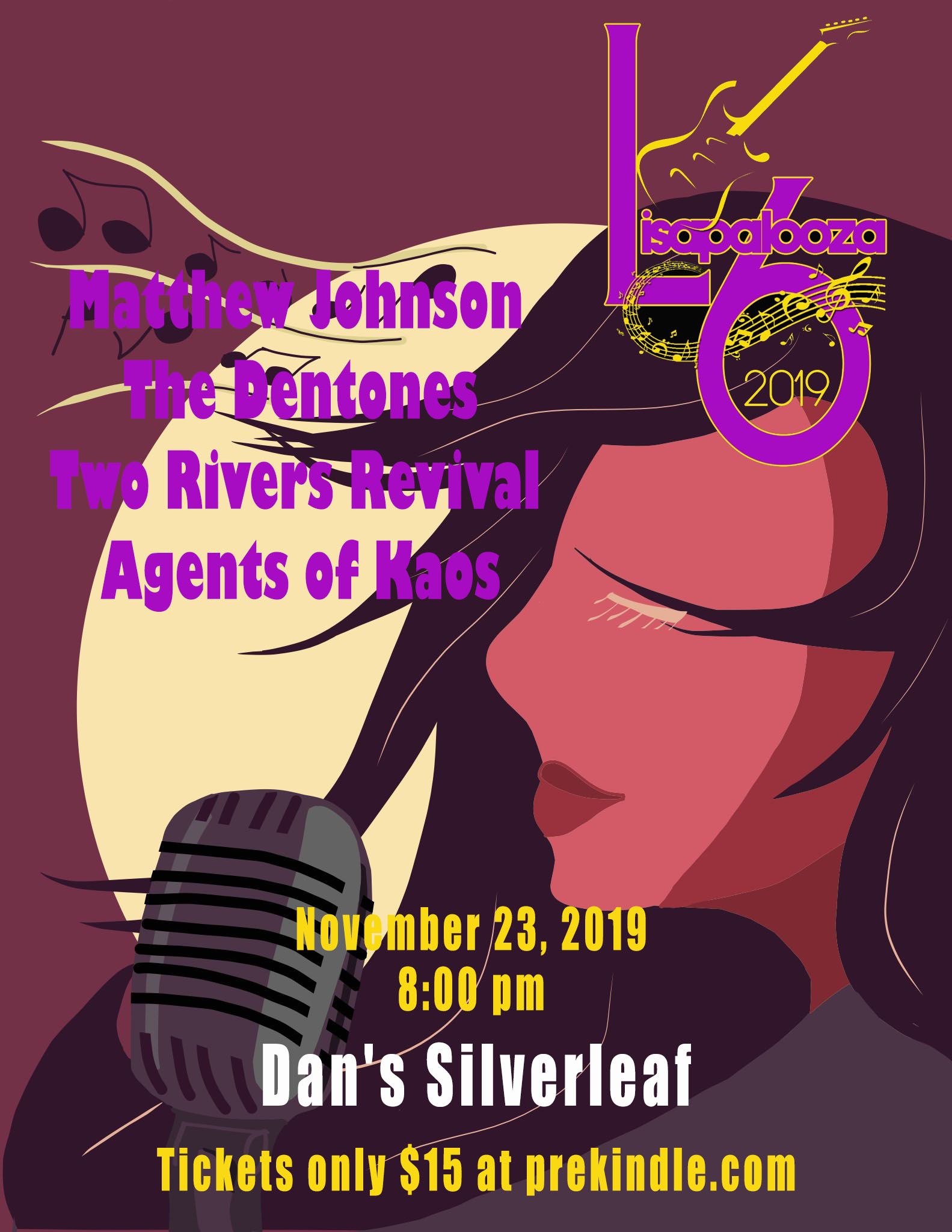 Join Denton High Cares for the sixth annual presentation of our signature event: LISAPALOOZA!!! Come enjoy music, fun, and laughter as we celebrate the memory of our friend and inspiration, Dr. Lisa L. Rollins. Enjoy awesome performances by four great bands, each featuring alumni of THE Denton High School:

- Matthew Johnson
- The Dentones
- Two Rivers Revival
- Performing together for the first time in 25 years, Agents of Kaos!!!

Doors open at 7:00, show starts at 8:00, and music all night!

Individual tickets $15, or buy a VIP Package for $50, which includes 2 tickets and 2 t-shirts! Buy your tickets today at https://www.prekindle.com/event/33142-lisapalooza-6-denton

All proceeds of the event will support the mission of the Denton High School Family Assistance Foundation, which is to provide financial assistance to current and former members of the Denton High School Family (students, faculty, and staff) in times of sudden and severe financial crisis.

We look forward to seeing you on November 23!