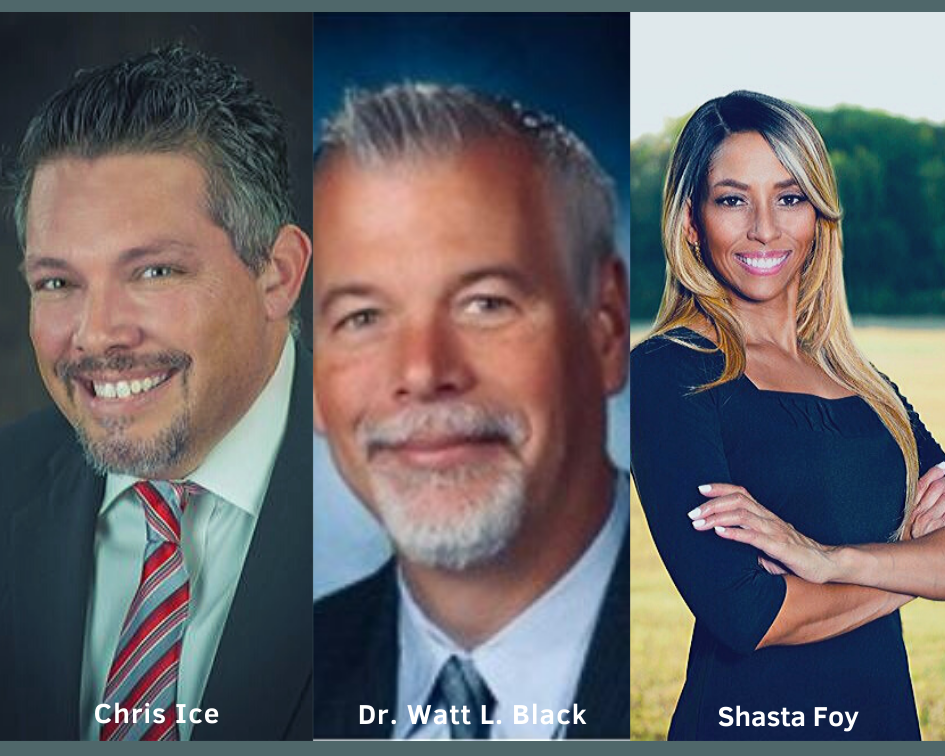 The Denton High School Family Assistance Foundation elected three new volunteer leaders with deep roots in the Denton High School community and impressive professional and charitable service credentials to round out the membership of the board of directors. 
Chris Ice is a Community Engagement Specialist with the Denton Independent School District and has over 20 years of experience as a professional educator and athletic coach. Dr. Watt L. Black (DHS '82) is a professor of education law and policy at Southern Methodist University in Dallas, and has been a professional educator and educational administrator since 1990. Shasta L. Foy (DHS '82) is Senior Technical Activities Manager with the Society of Professional Engineers in Richardson, Texas, who has been very active in civic and charitable activities, both in the DFW area and abroad, throughout her career.
Denton High Cares is very fortunate to add this group of talented and experienced professionals to its leadership team. The new directors take the place of Stacy Beavers, Dr. Dan Ford, and Shannen Woodson, who resigned from the Board this fall after years of outstanding service to the Denton High School Family.