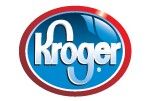 You can support the Denton High School Family every time you shop at Kroger! All you have to do is designate Denton High Cares as your Kroger Community Rewards charity of choice at your Kroger Plus Card account. 
How to Select Denton High Cares
To select our organization, just update the Community Rewards selection on your Kroger online account. Go to www.kroger.com, then click on "Sign In" at the upper right-hand corner of the web page, and enter the email address and password associated with your account (or create an account, if you haven't done that already). After that:
·        Select 'My Account'
·        Scroll down to the 'Community Rewards' section of your account page
·        Select 'Enroll Now' or 'Edit'
·        Enter our organization's Community Rewards number: YM717
·        Select our organization from the list and click on 'Save'
"Denton H.S. Family Assistance Foundation" will now display in the Community Rewards section of your account page.
Any transactions moving forward using the card number associated with your digital account will be applied to the program.
It takes approximately 10 days for the Community Rewards total to begin displaying on your receipt.
Viewing your Rewards Details
Wondering how much you've earned towards your selected organization? You may view the total earned during the last quarter by following these instructions.
·        Sign into your Digital Account (if you haven't already)
·        Select 'My Account'
·        Scroll down to the 'Community Rewards' section
·        The amount earned will be listed as 'Last Quarter Kroger Donation'.
Additional Details
You must present your Kroger Plus Card or provide your Alternate ID at the register during the transaction in order for it to count towards the program.
Please check your online account at least once per year to make sure that we are still designated as your charity of choice! If you need to renew your selection, simply follow the same instructions above. 
Thank you so much for supporting the Denton High School Family!